This season the island welcomes a clutch of new hotel openings underlining the extraordinary diversity that Mallorca offers from five-star plus in extraordinary settings to a hideaway hotel for artists, the island's first beach club hotel and a new Mediterranean lifestyle hotel brand and collaboration with world tennis champion Rafa Nadal.  These new openings are either focused on couples, families, rural or sun and beach tourism, with the aim of ensuring quality and unique experiences for the visitor.
Over 20 years in the making, Sir Richard Branson opens Hotel Son Bunyola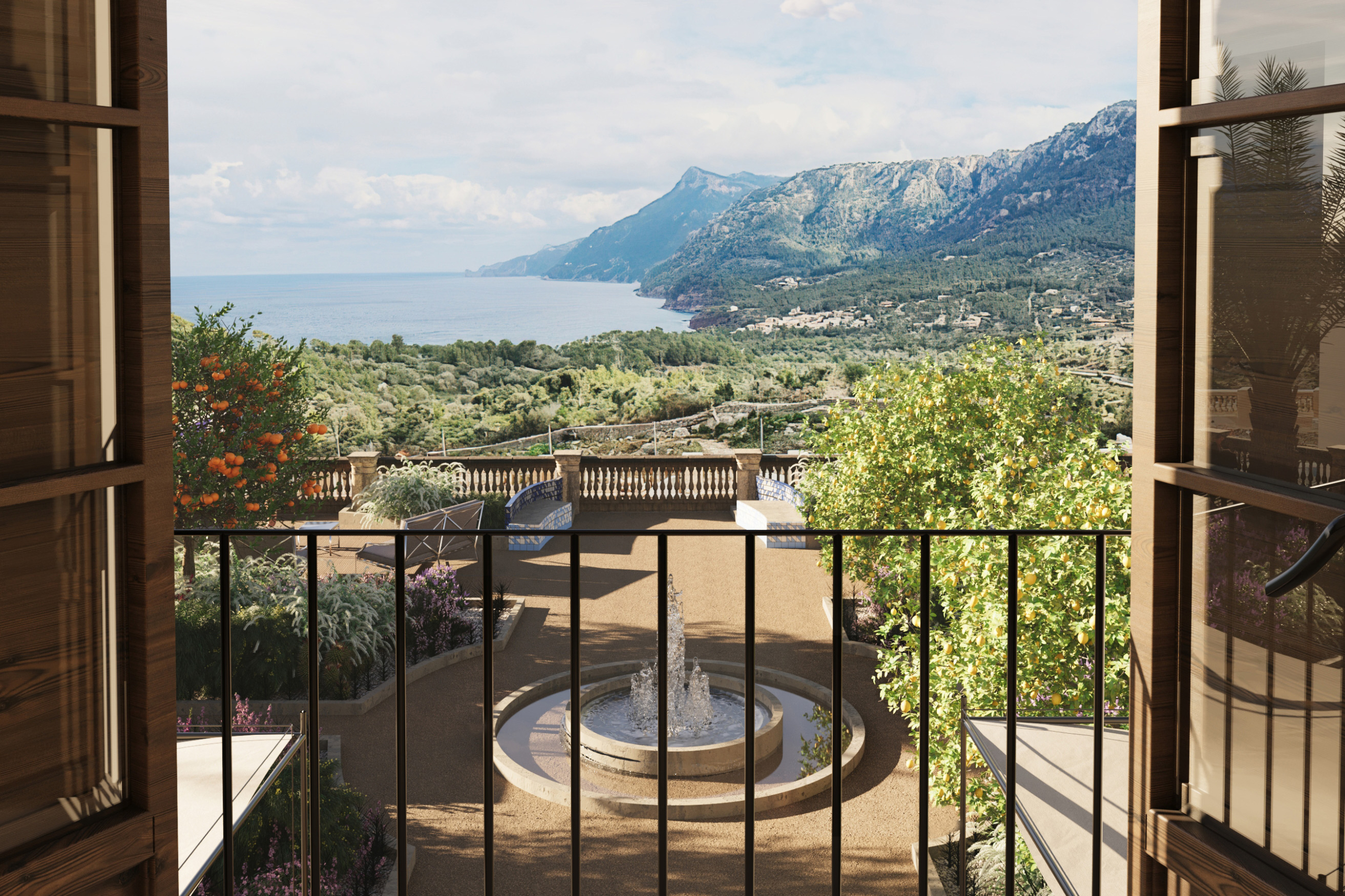 A personal love and passion for Mallorca was behind Sir Richard Branson's project to restore the historic Son Bunyola, his 500-hectare estate located in Banyalbufar on the island's west coast in the heart of the Serra de Tramuntana, a UNESCO World Heritage Site.  The hotel features 26 individual rooms, a spa, a large outdoor pool, and restaurant.  Rates: from 600 euros per room per night, including complimentary breakfast and minibar. https://www.virginlimitededition.com/es/son-bunyola/
Grand Hotel Son Net, classic grandeur
Following an extensive refurbishment, Gran Hotel Son Net in Puigpunyent has finally reopened its doors under the management of Finca Cortesin Hotels & Resorts.  Featuring the unmistakable style of interior designer Lorenzo Castillo that reflects the splendour, class, and elegance of this 16th century estate.  The hotel has 31 rooms and suites, and a new spa will also open at the end of the summer. Rates from 792€ per night in a double room: www.sonnet.es
The Lodge Hotel & Spa, a sustainable sports retreat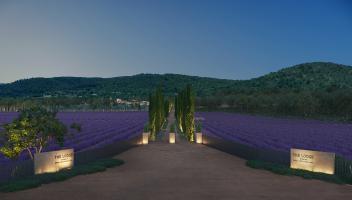 Set against the backdrop of the Sierra Tramuntana, near Campanet, The Lodge is a 157-hectare estate surrounded by lavender fields, almond, carob, olive, and fruit trees. This sustainable luxury retreat has 24 suites spread across the grounds and a main building housing the reception, restaurant, and some rooms with the focus on outdoor living and sport.  This the second hotel opening in Mallorca for Unico Hotels, which also manages Finca Serena in Montuiri. Rates from €465 per room per night. www.thelodgemallorca.com
Ikos Porto Petro, an atypical all-inclusive resort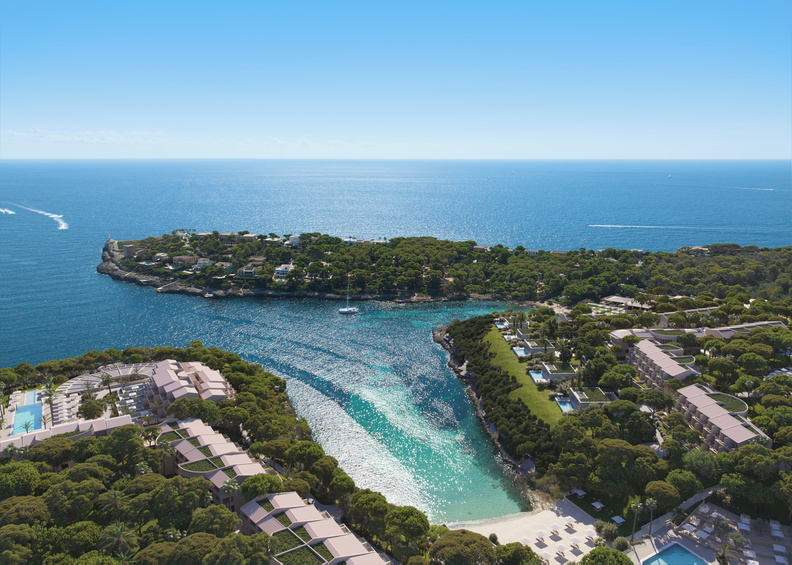 An all-inclusive resort that encourages its guests to leave the grounds to explore the island, its culture, its gastronomy, and various attractions. In addition to the wide range of gastronomic and leisure options within the resort the Ikos Porto Petro offers a very atypical luxury all-inclusive with its "Local Discovery" programme.  For each stay (minimum 5 nights), guests are provided with a Tesla electric car for a day to discover the island, plus free bicycles, free admission to museums and cultural facilities etc. Rates from 600€ per double room per night. https://ikosresorts.com/
Hotel Corazón, created by artists for artists
Art and nature go hand in hand at Hotel Corazón, another distinctive opening in the heart of the Serra de Tramuntana, located between the villages of Deià and Sóller. This historic finca has been converted into a haven of "simple luxury" and features 15 rooms all individually decorated with natural materials in soft earth tones. The restaurant offers seasonal local produce, some of which is sourced from the estate itself. Rates from 500 € per double room per night. www.hotelcorazon.com
NEW REBRANDED HOTEL OPENINGS
Rafa Nadal and Meliá launch Zel Hotels
World champion tennis star Rafa Nadal and Meliá Hotels International have jointly launched the new Zel Hotels brand, with their first hotel opening in the Palmanova resort, on the southwest coast. The hotel, designed with Mediterranean colours, textures and shapes, has 165 rooms (including 21 junior suites), two swimming pools, a gym and spa. It also includes the first of the famous Beso Beach beach clubs with its Basque-Mediterranean cuisine on the beachfront. Zel Mallorca guests can enjoy intensive sports programmes or explore the island on foot or by bicycle following routes selected by Rada Nadal. The hotel's website.
Universal Hotel Aquamarin – Mallorca's first Beach Club Hotel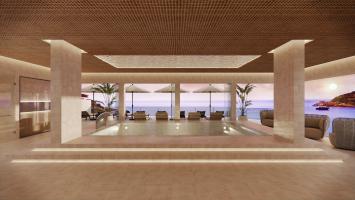 The holiday hotel chain Universal Beach Hotels has inaugurated its new hotel brand, the Aqua Beach Club, located on the beachfront in Sant Elm, on the island's southwest coast. The four-star hotel has undergone a complete refurbishment and reopened as a lifestyle hotel with a relaxed contemporary décor. Universal Beach Hotels work closely with the MedGardens project in the regeneration of the Mediterranean's underwater forests.
Zero Drach del Mar a new rebrand by Zero Hotels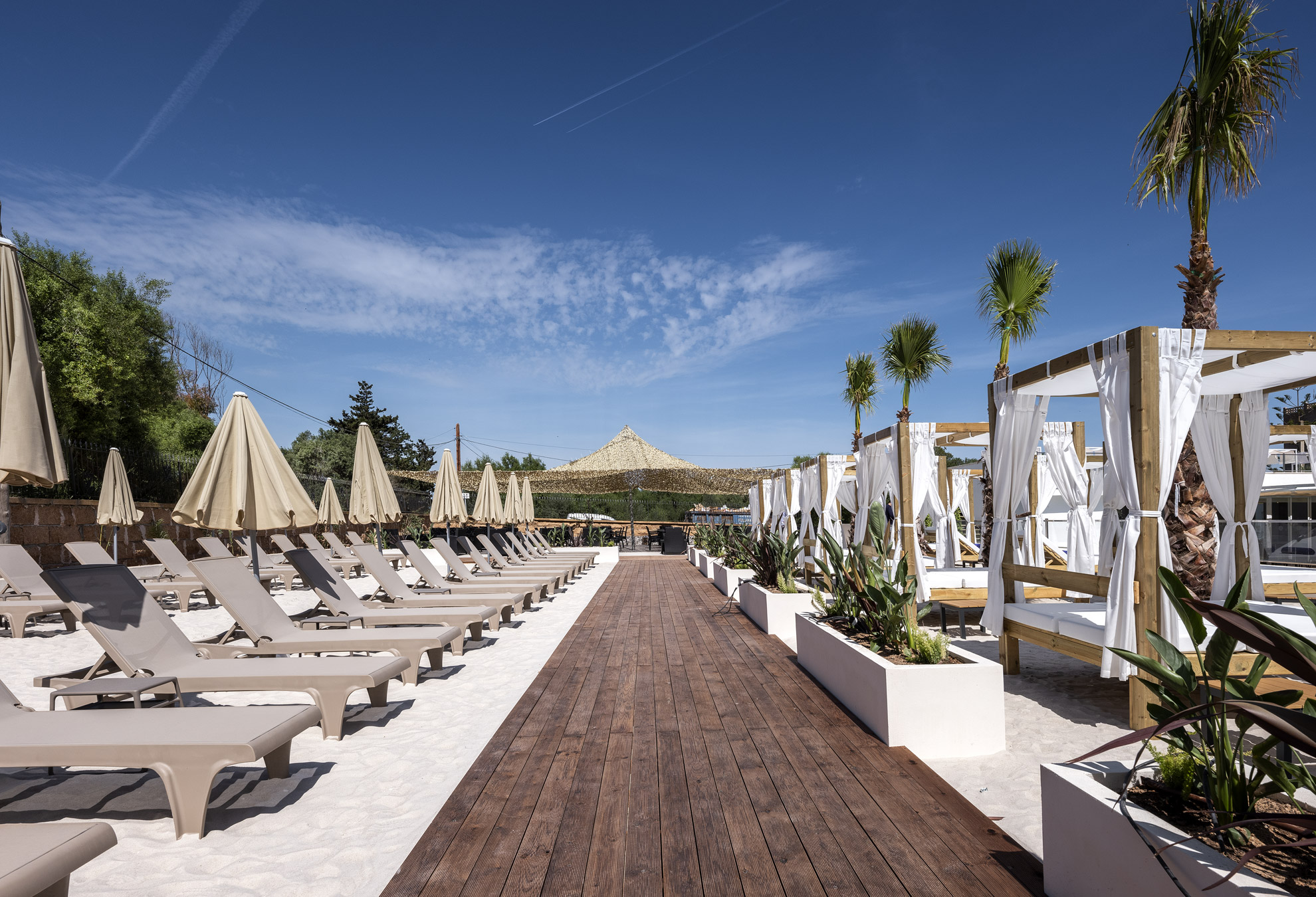 The new Spanish chain Zero Hotels has opened the four-star Zero Drach del Mar in Porto Cristo, on the island's northeast Levante coastline. It features 127 rooms, 4 of which are suites, with a large new pool feature which has been converted into an elegant urban beach area with natural sand, wooden walkways, palm trees and Balinese beds and hammocks. The hotel is located just a few metres from the famous Drach Caves and the port: www.zerohotels.com