Local Balearic Government introduces new law to reduce environmental pressure and boost sustainability
Palma de Mallorca, July 2022 – Post pandemic the Balearic Region has become Spain's most successful tourist area.  Palma de Mallorca International Airport alone registered 5.823 million visitors in the first six months of 2022 (source: Spanish Airports Authority, AENA) representing a recovery of 92.5% of the passenger movements for the same period in 2019.  However, the last two years also brought home the fact that sustainability is a pure necessity in this region for the future growth of tourism. As a result, the local government passed new legislation in May 2022 with the mission of making the region's tourism industry environmentally friendly and to create a sustainable and regenerative tourism model for the Balearic Islands.
Balearic Tourism Law
The new law obliges hotel establishments to eliminate fuel oil or diesel boilers and to replace them with thermal systems that reduce CO2 emissions; and control temperatures to avoid excessive use. They also must install water-saving devices in bathrooms and are prohibited from offering amenities with single-use plastics to their clients.
All establishments must draw up a strategic circular plan for energy, waste, water, land use, food, and mobility, with the support of competent administrations in these areas and with the aim of promoting the primary sector in the region. Now tourist establishments must offer at least 3% of local produce, livestock, or fishing products; in the case of 4- and 5-star hotels, the percentage rises to 4% and in rural agrotourism establishments they must offer at least 5% local produce.
The new law also includes a moratorium on any new tourist accommodation for the next four years (currently the Balearic Islands has more than 600,000 tourist beds).  The law permits hotels to grow by 15% in volume in exchange for a 5% reduction in the number of beds. It also authorises a change of use for obsolete hotels, which can be converted into housing.
17 sustainable development goals
The Balearic Islands Region has adopted 17 goals to help transform our world, as set out in the 2030 Agenda for Sustainable Development by the United Nationals Member States.  These goals include the End of Poverty; improved Health and Wellbeing; Clean Water and Sanitation; Affordable and Clean Energy; Responsible Consumption and Production; Climate Action; protection and regeneration of marine life.
In Mallorca there are increasing number of companies and initiatives aware of the need to work to ensure a sustainable future both for the island and for tourism that remains the island's most important source of income.  As part of an ongoing series, we will highlight examples of these initiatives on the island:
Ecoboats
Island based company Nauta Morgau builds boats in the traditional Mallorcan style with electric motors and all the materials used in the production are derived from 100% recyclable materials such as wood and natural fibres – no plastics nor fibre glass are used in production: www.nautamorgau.com.  These boats are also for hire from 250 € per day: https://www.eboats.es/en/boats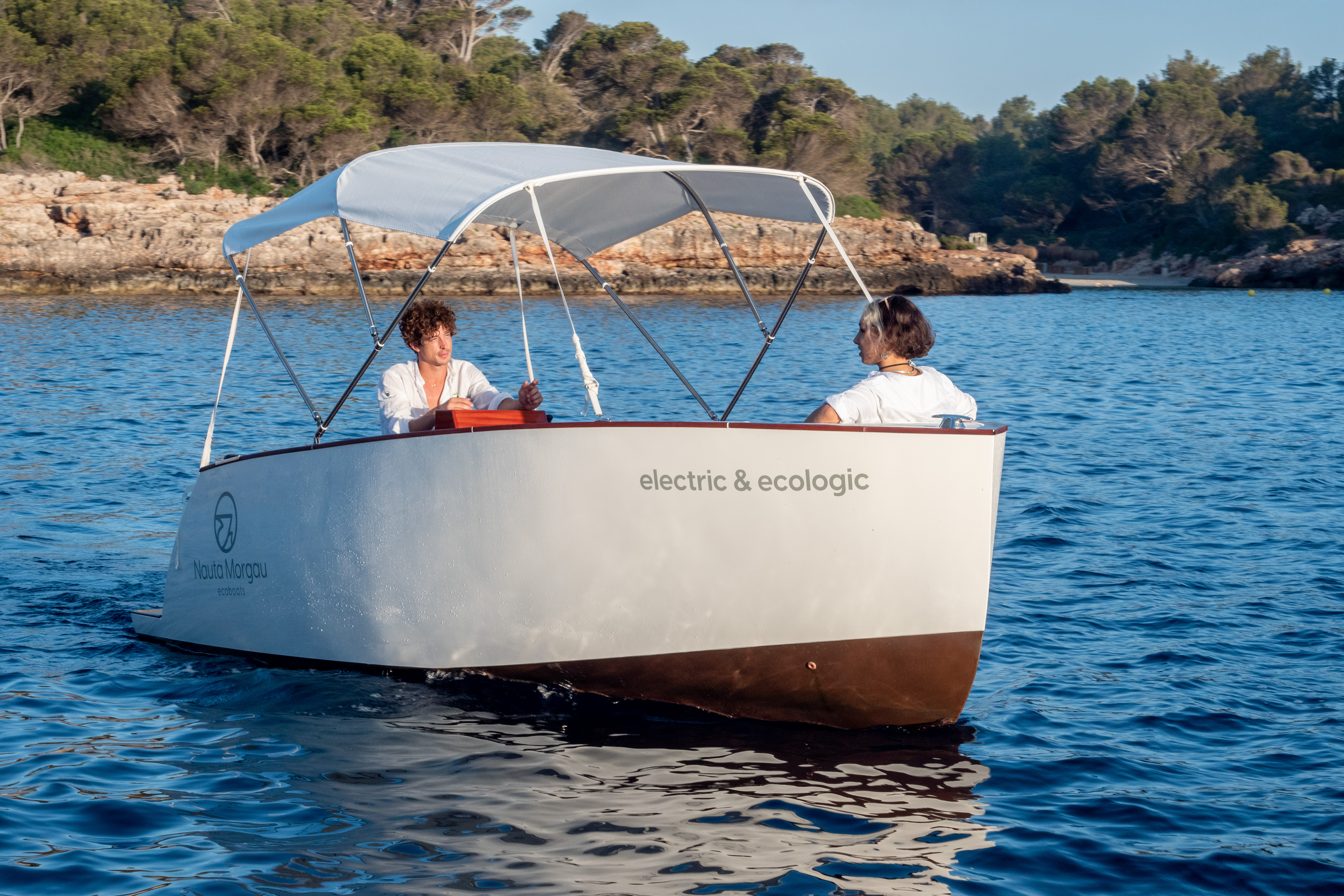 Garden Hotels – Circular Economy
This Mallorquin hotel chain with eight hotels in the Balearics has worked for many years to make its hotels more sustainable.  Their objective is to establish a circular economy; all organic waste from the kitchens is taken to a composting plant to provide organic matter to the farmers that supply their hotels with organic produce. The company is committed to local Km0 products where possible and to growing organic vegetables in market gardens located in some of their hotels: www.gardennotcommon.com
Sustainable km0 home-grown produce
Garden Hotels buys produce from the Sa Teulera estate, located between Manacor and Petra. This farm produces the typical seasonal vegetables and fruits. The farm animals are reared to live in freedom and produce milk for various dairy products, meat for sausages and eggs. The farm also produces bread, savoury and sweet products using flour from traditional indigenous wheat varieties grown on the farm. https://ecosateulera.com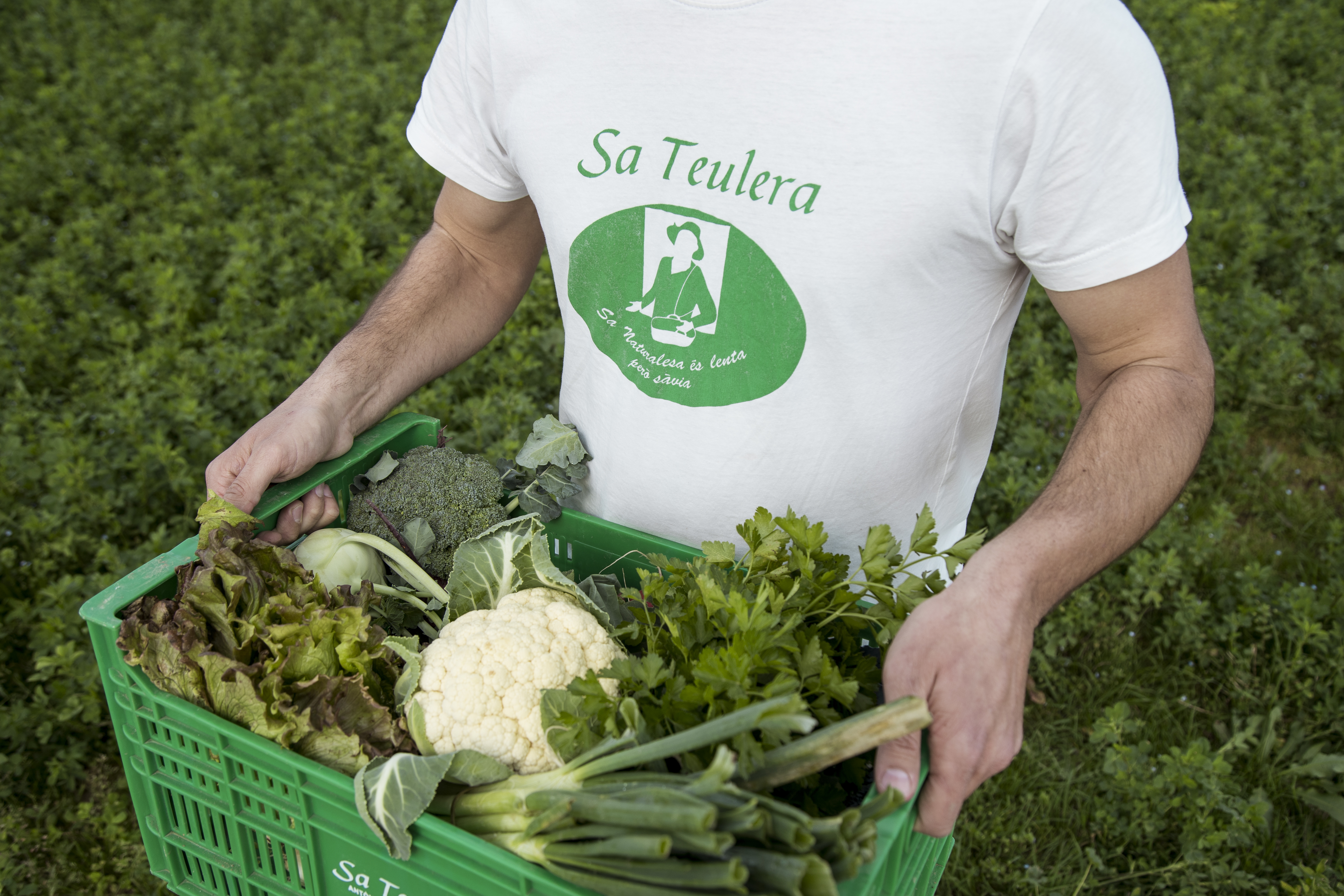 Island-only organic produce
Terracor is a local cooperative of fruit and vegetable producers that manage over 305 hectares and are dedicated to an integrated production system and organic farming. All the produce grown is only sold on the island to reduce the company's carbon footprint with a packaging-return-system to avoid single-use packaging.  The Terracor Produce Calendar provides information on what produce is grown according to the season: https://terracor.es
Earth to table visits by Terragust
Enjoy a real insight into Mallorquin agriculture with Terragust that offers visitors guided visits into the countryside, explaining what seasonal produce is being grown, tastings in the field, pick fruit/vegetables to take home followed by a 4-course tasting menu made with local seasonal produce in an idyllic outdoor setting.  The tours, that include the tasting menu, start at 75€ per person or 45€ per person for the tasting menu only: https://terragust.com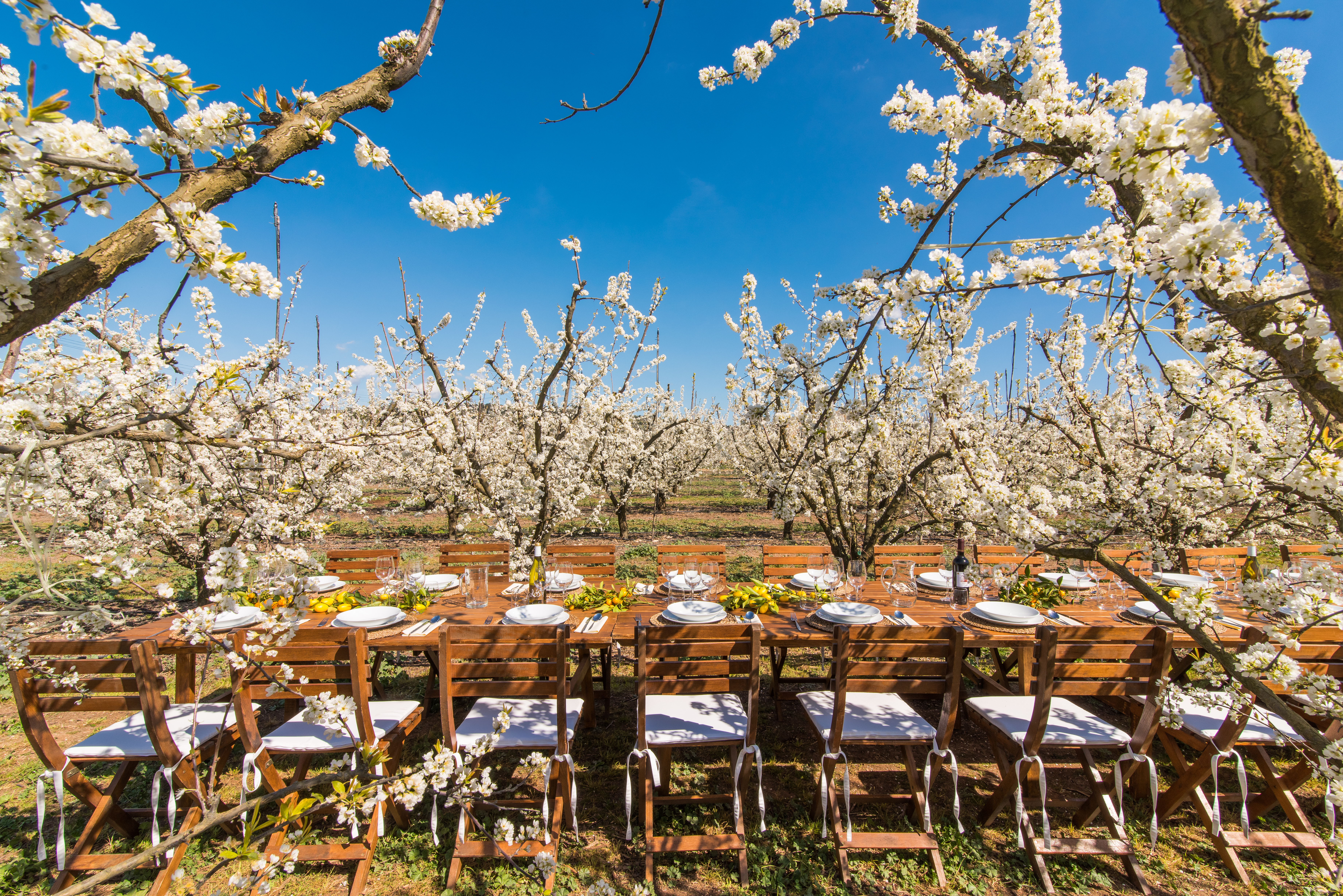 Coming up: Eco Retreats
Further press information/images: Dominique Carroll/Toni Gomez, Fomento del Turismo de Mallorca. Tel: + 34 971 725 396 (Mobile: + 34 669 49 77 22) email: news@newsmallorca.com
Background: The Fomento del Turismo (known as the Mallorca Tourist Board) was founded in 1905 and is the longest established tourist board in Spain and possibly in the world.  It was established with the objective of creating awareness of Mallorca as a destination and to study and implement how to promote the island to potential visitors. This institution, located in the centre of Palma, remains a private, independent and non-profit making entity that is supported by members from throughout the island's tourism sector. www.fomentmallorca.org