Mallorca emerging as a premier wellness & holistic destination
International guru, Deepak Chopra, visits Palma for special event in June
According to research by the GWI, (Global Wellness Initiative) www.globalwellnessinstitute.org  the most important factors for a wellness holiday are healthy local food, nature, wildlife, and sustainability and Mallorca ticks all these boxes.  The island provides an ideal environment for the development of this important segment of Mallorca's tourism industry and one that GWI forecasts to grow by 21% in the period 2020-2025.
Underlining the importance of Mallorca's development as a leading wellness destination, Deepak Chopra, the internationally renowned guru of integrated medicine and personal transformation, who will make his only public appearance in Spain this year in Palma's Auditorium on June 5th.  Entitled "Awakened Life" https://www.deepakchopra.com/articles/the-awakened-life-is-the-best-life  his aim is to guide his audience on new levels of awareness to cultivate a clear vision, heal suffering in the mind and body, and help recover who you really are: https://www.sadhana.works/event-details/deepak-chopra-awakened-life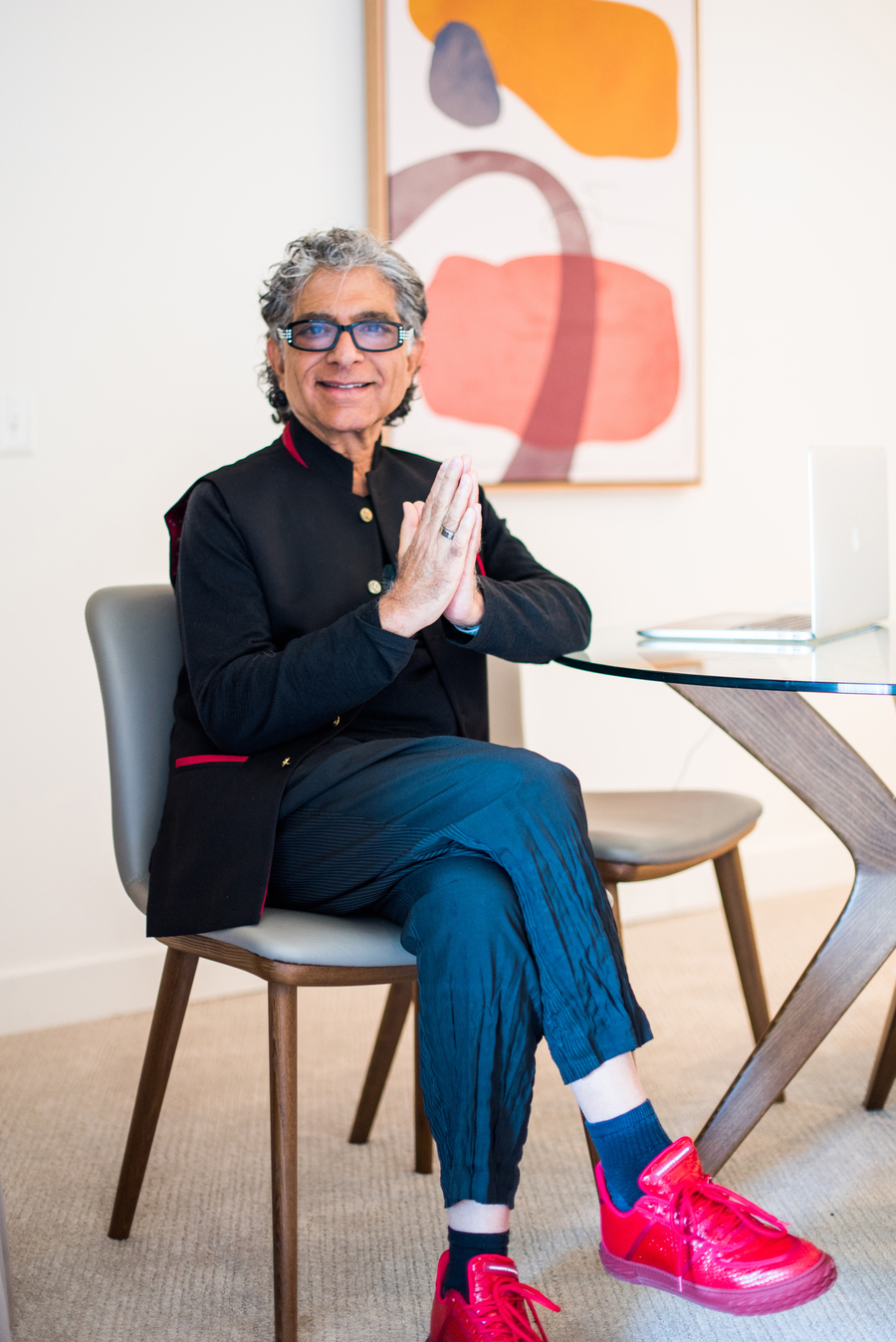 Bringing Chopra to Mallorca is Mariana Salinas, known as Dr Harpreet, who is also a meditation instructor, therapist, and Kundalini yoga teacher, and started her own conscious lifestyle company in Palma called Sadhana Works in 2020, which has picked up this year's Travel & Hospitality Award for Excellence in Wellness.  Salinas has been a disciple of Chopra since 1999 and has organised this event as part of the Sadhana Works programme of events, training, and retreats throughout the year with many international figures: https://www.sadhana.works/experiences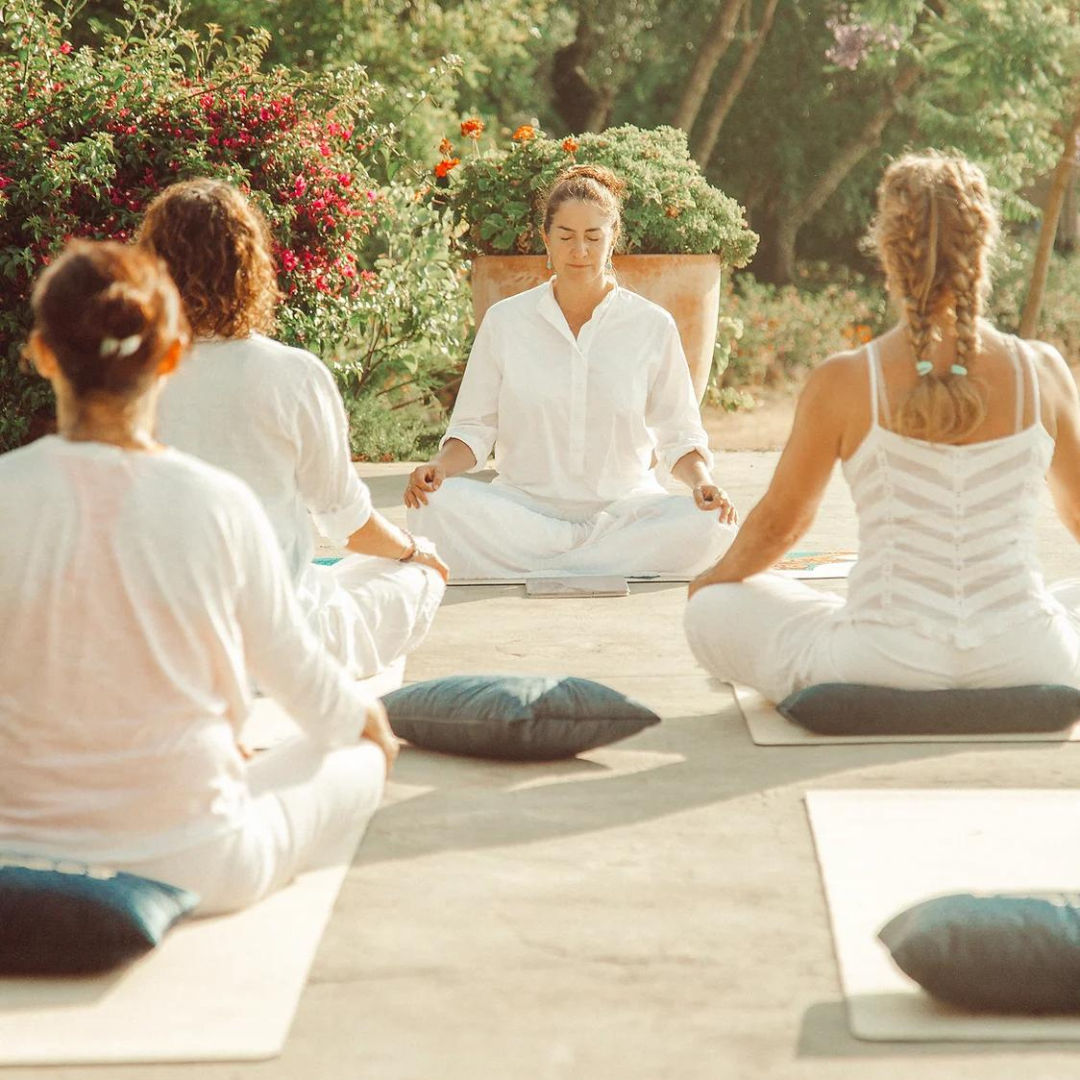 Marina Salinas leads a meditation group
NEW Wellness Traveller Website launched
Now visitors looking for a sport/health and wellness experience in Mallorca can now find it all in one place on a new website called Wellness Traveller.  The website features a range of accommodation, events, retreats, hotels, dedicated health centres, sports, and alternative therapies from reiki, heartmath, equine therapy, yoga, reflexology, embodiment therapy, to meditation and nutritional rebalance.
Prices start for a four-day spa wellness break at the Carossa Hotel & Spa, near Artá, from 925€ per person, or a two-night Mindfullness Retreat Weekend at the 5-star El Vicenç del Mar hotel in Cala Sant Vicente from 990€ per person.
The site has been launched by island resident, Amanda Butler, with co-founder Hugh Stewart. Comments Butler: "Mallorca's healthy Mediterranean diet, UNESCO-protected nature reserves and increasing government investment in environmental conservation and green initiatives, ticks all the boxes for these travellers.
Post-pandemic there has been a seismic shift in travel motivations with the resurgence of holistic health, which has increasingly become the focus for a new type of traveller that wants to continue their healthy lifestyle and wellness routine when they are away from home".  https://wellnesstraveller.co/