Over 32,000 visitors are expected to gather at this year's Palma International Boat Show from April 27th-30th which is regarded as the premier nautical show in the Mediterranean and where many of the 264 boats on display will be on the water in Palma's Moll Vell marina.  This unique location is in the centre of Palma within a five-minute walk of the historic old town with shopping, restaurants, hotels, and cafes.  Palma International Airport is only a short 15-minute taxi ride away.
The exhibitors attending come from all over the world launching their latest models including (according to the organisers) the largest display of sailing yachts up to 24 metres in Europe in the show's Superyacht Village.  Last year the show increased in size by 50% over 2021 with over 28% of visitors coming from Europe and as far afield as New Zealand demonstrating its growing popularity as a premier international event that marks the start of the nautical season on the island and in the Mediterranean.
Sustainability will be one of the highlights, with a section dedicated to new electric models, which are becoming increasingly more viable with evolving technology, as well as other models that use solar power to reduce the consumption of fossil fuels.
Entrance tickets are available for 11€ per person per day or 38.50€ for the entire show: https://palmainternationalboatshow.com/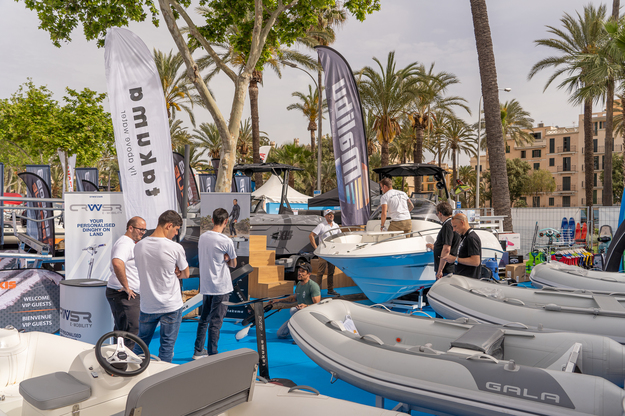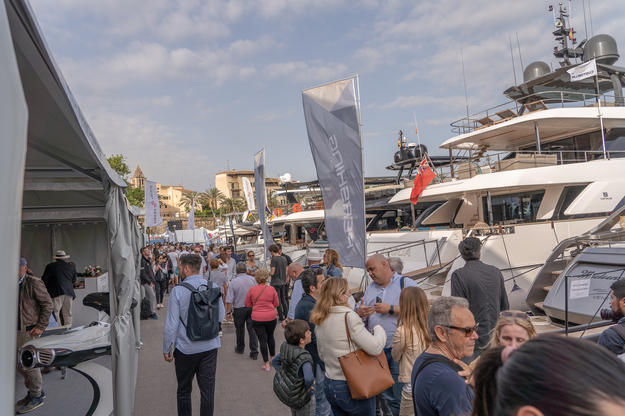 Mallorca to host international regattas featuring world-famous yachts
Some of the world's most famous yachts will compete in Palma and around the island this season:
 Palma Vela Trophy 3rd-7th May:www.palmavela.com
The 19th edition of the PalmaVela race hosted by the Real Club Nautico in Palma marks the start of the first major regatta in the Mediterranean.  This year almost 90 yachts will participate including "Stormvogel", as filmed in the Hollywood thriller, "Dead Calm".
Superyacht Cup Palma – 21st -24th June
Legendary superyachts including Velsheda, Svea is Lionheart will return together with other J Class yachts to compete in Palma Bay: http://thesuperyachtcup.com/
The Copa del Rey, 29th July – 5th August – celebrating its 41st anniversary.
One of the best-known sailing events in the island's annual calendar is the King's Cup which attracts many celebrities and members of the Spanish Royal Family headed up by King Felipe VI, who always participates:  www.copadelreyaudimapfre.com