Mallorca is widely regarded as a destination that pioneered popular tourism in the 1960s and '70s.  During that time, the Mallorca Tourist Board (known as the Fomento del Turismo de Mallorca) created many initiatives to promote the island overseas.  One of Fomento's most successful and glamorous events was the "Musical Mallorca" festival, which was celebrated annually from 1975 to 1978, attracting top performers and actors from all over the world.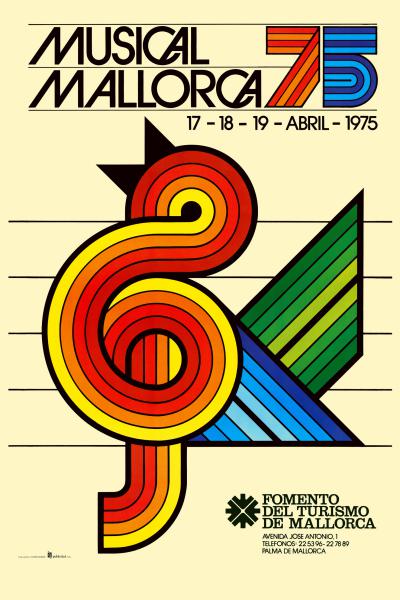 This festival of popular music took place over three nights to packed audiences in Palma's Auditorium and comprised a song-writing competition in which around 20 countries participated from throughout Europe, the US, Japan, and South America, to showcase up-and-coming talent. The winning entries won prize money totalling 13,500 US dollars – a significant amount at the time.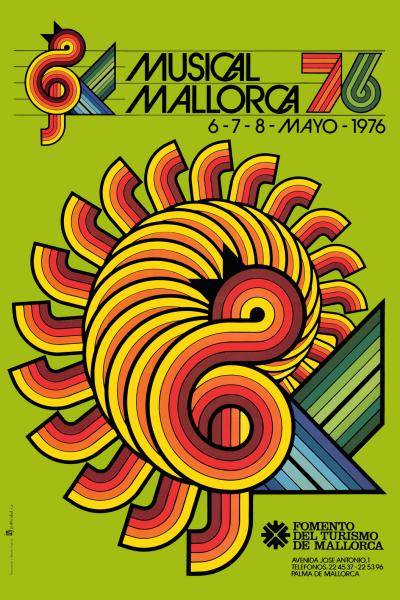 The judging panel was headed up by the famous American composer Henri Mancini.  Top international stars of the day, such as Tom Jones, Denis Roussos, and Mireille Mathieu, together with leading Spanish artists including Paco de Lucia and Julio Iglesias, who participated as judges and performed their latest hits. Guest conductors also participated, including the leading French composer, Michel Legrand.
Popular groups of the '70s, such as the American band "Manhattan Transfer" performed two years consecutively and won a prize for their "Their Speak Up Mambo (Cuéntame)" hit song.  Actors such as Ian McShane (UK), Joan Collins, and Hollywood film stars of the day, including Richard Jordan, Gregory Peck, William Conrad, and Robert Stack participated on the artistic jury.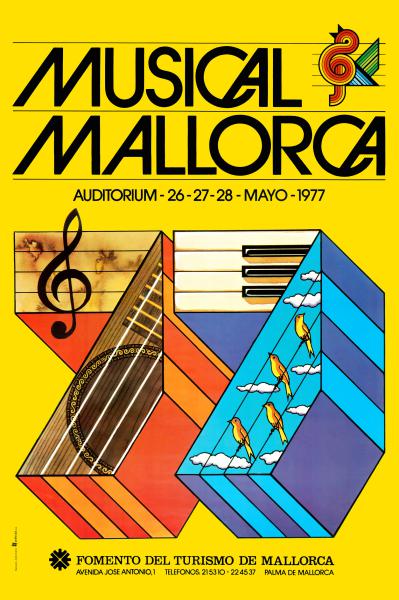 The last Musical Mallorca festival in 1978 was televised via Eurovision to 39 major television channels throughout Europe, the USA, South America, Japan, and North Africa to an estimated audience of over 400 million viewers.  The festival was also broadcast on radio stations, and pictures of the event were distributed worldwide.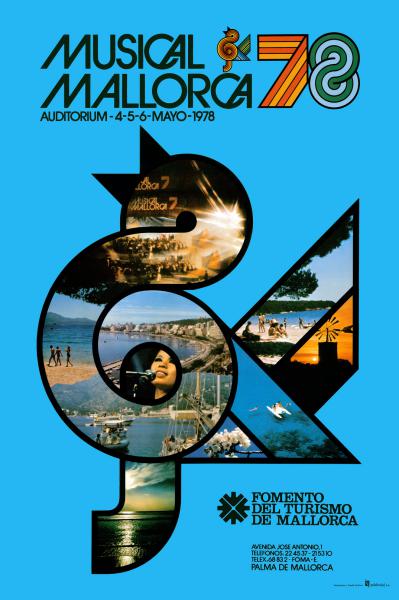 Now, a series of four Musical Mallorca posters have been added to the Mallorca Vintage® collection, made possible by a special collaboration with Europe's leading licensed travel poster art specialists, Stick No Bills®, who have curated and remastered original images and early travel posters telling the story of Mallorca's tourism history.
These colourful posters are now on sale in the Stick no Bills European flagship galleries and printworks in Palma, and online, featuring open and limited edition prints in a variety of sizes: from a large postcard at 14.95€ through to a range of poster sizes.